Gifts
Chardonnay Exploration Pack
Take a journey through Sonoma County to experience Chardonnay through the palate of winemaker James MacPhail. Enjoy one bottle each of our Sonoma Coast, Dutton Ranch, and single-vineyard Sullivan Vineyard Chardonnays - a fantastic introduction to one of our favorite varietals, and the perfect gift for any lover of Chardonnay.
James MacPhail's Notes
Follow along as these wines lead you through iconic AVAs and vineyards. This bundle serves as a beautiful representation of our approach to winemaking, vineyard sourcing, and dedication to producting exceptional, age-worthy, and pairable Chardonnays representative of our beautiful home in Sonoma County.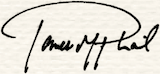 Winemaker